---
Support Boston 1
Our volunteer-run 501(c)(3) charitable nonprofit organization welcomes all individuals in the Greater Boston area and is committed to providing opportunities for community building and athleticism.
We're always looking for support and partnerships with local businesses and stakeholders, whether it's a food donation for neighborhood events, sponsorships, or simply shoutouts on social media!
1 Crew, 1 Family, 1 Goal
Our motto is "paddle hard, fear nothing". Boston 1 is strongly focused on increasing awareness about the sport of dragon boat and welcoming new paddlers into our community! We span across:
550+ current members and alumni
1250+ members on Meetup
1,600+ followers on Instagram
Weekly Coverage on Boston Calendar's "Things to do"
Local, regional, and international coverage through participating in events, festivals, and races.
We are members of the Eastern Regional Dragon Boat Association (ERDBA), which comprises of approx. 40 clubs that compete across the region.
High visibility from heavy pedestrian, bike, and vehicular traffic in the Fort Point Channel and Seaport area
Your support provides access to personal growth, development opportunities, and training equipment (including boats, insurance, and maintenance) and docking on the Boston waterways.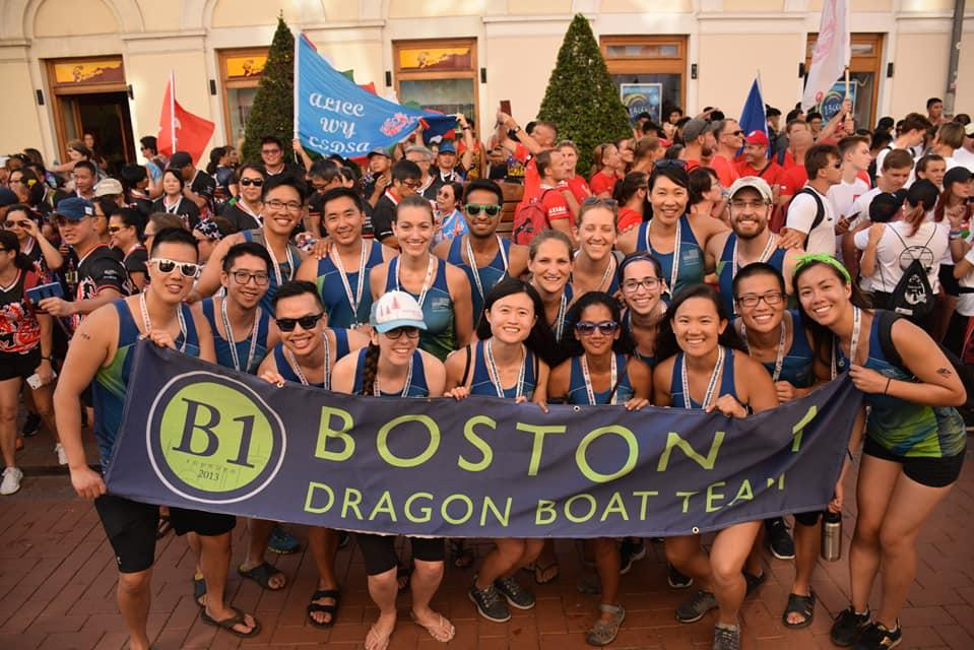 Together, we can:
Build and grow a diverse, inclusive community
Advocate for health and wellness all year around
Activate the Boston waterways
Mentor and develop young future leaders and athletes
Educate, foster, and promote dragon boating in the Boston community and beyond!
Who we engage with:
The target population for our activities are all residents of the surrounding communities.
We teach approximately 100 people how to dragon boat every year. Our members include those who have never participated in watersports before and who do not have waterway access in their neighborhoods.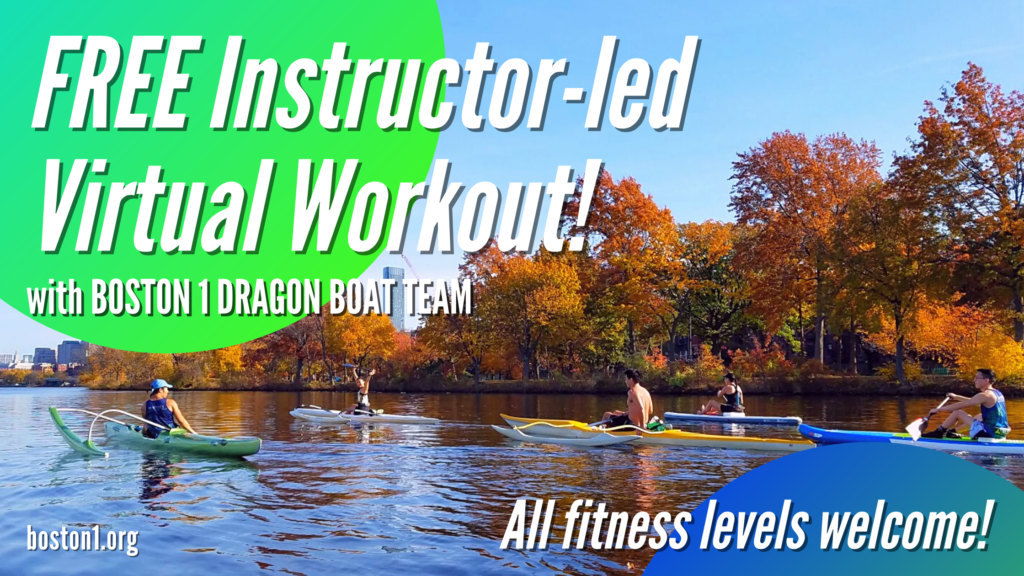 With the support of our partners:
We rely on volunteer coaches and board members, more than half of whom are age 29 and younger.

Newer members are encouraged to run for board roles and grow into leadership roles over time. Our leadership structure includes a core focus on mentoring and developing young future leaders.

Since 2013, we have welcomed over 500 people aged 18 to 50+ into the Boston 1 family, including locals from New England, transplants from across the United States, and international members from Canada, Mexico, China, India, Australia, Germany, Hong Kong, Vietnam, France, and more.

In 2019 alone, we grew our organization by 30% drawing from the Greater Boston and Cambridge metropolitan areas.
Sponsors