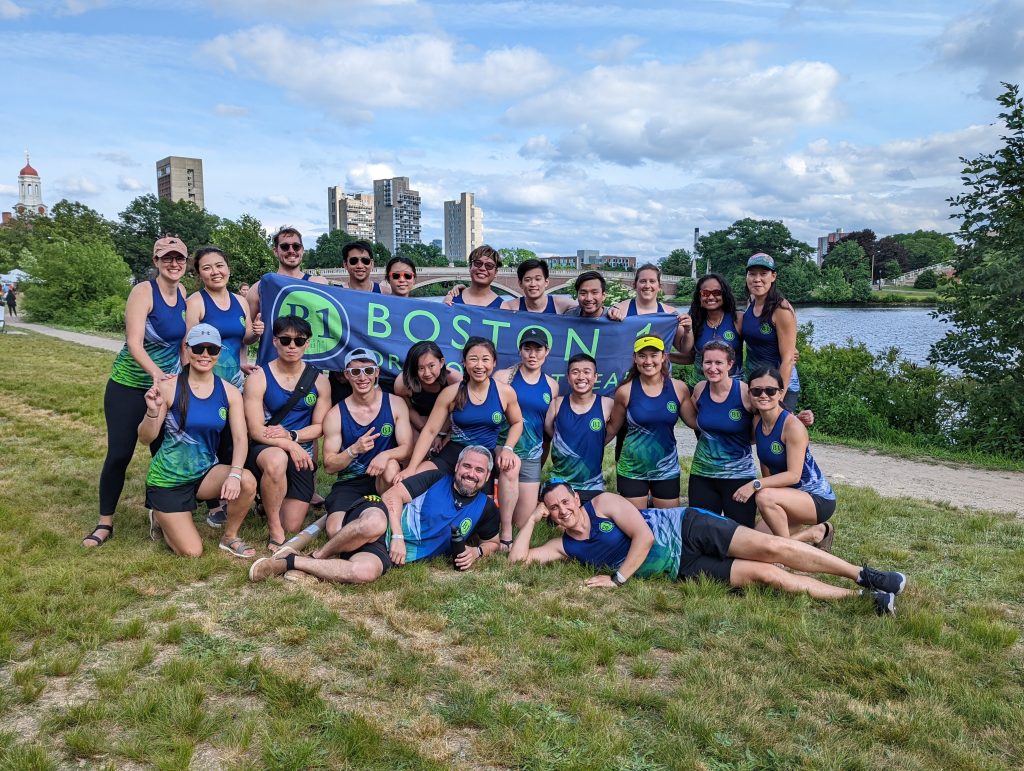 Boston 1 Dragon Boat Team is a competitive dragon boat club operating out of Boston, MA.
As a 501(c)(3) charitable nonprofit organization founded in 2013 by a group of experienced paddlers,
our focus is promoting the sport and community of dragon boating in the greater Boston area.
While we strive to paddle at an elite level to race competitively, we welcome paddlers of
all fitness levels and aim to make Boston1 a fun experience for everyone.