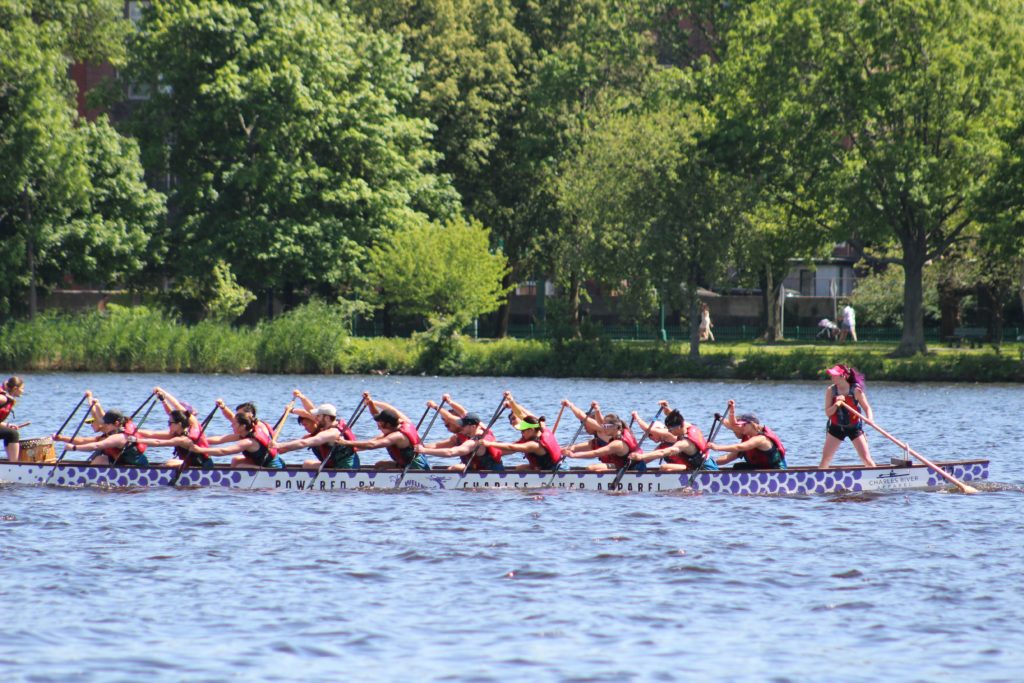 Boston One Dragon Boat Team is a competitive dragon boat club operating out of the Boston Harbor. Founded in 2013 by a group of experienced paddlers, we have since grown to become an elite club. Our focus is on promoting the sport of dragon boat in the greater Boston community. We welcome paddlers of all fitness levels and strive to make Boston 1 a fun experience for everyone.
---
During the water season, we paddle three times a week to prepare for regional and international dragon boat competitions. In the off-season, our focus is on gym strength training, mixed with circuit training, cardio sessions and paddling erg practices.
---
2020 is especially important to our team as we have been selected out of hundreds of teams to represent the US in the 12th World Club Crew Championships, held in Aix-Les-Bains, France this August.