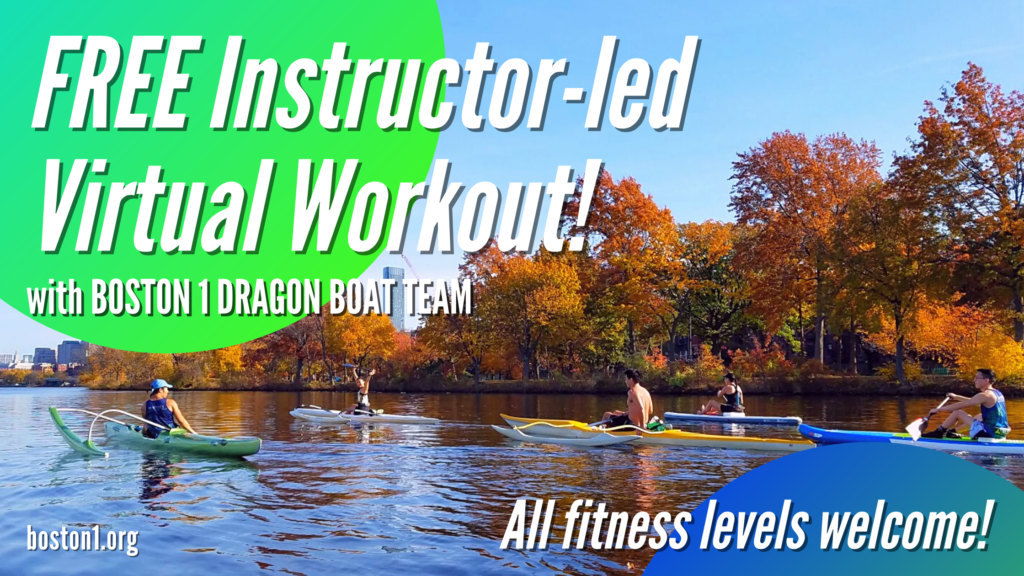 2020 has been a hard year for all of us, but here at Boston 1 we are ready to face 2021 with even more dedications!
2021 is full of possibilities, as we adapt into a virtual environment, we remain strong as a team. Our coaches have designed many challenging and fun full-body workout programs – with flexible options for weights or bodyweight. We also created a fun social atmosphere for distant yet engaging events. Even in this online environment, B1 is still a family away from home where friendship, support, and physical fitness are encouraged!
As such, we are excited to announce that we are recruiting for the 2021 winter season! If you are interested in joining a fun and supportive team, please don't hesitate to send us an email at boston1.dboat@gmail.com or fill out the interest form. In addition, every first Saturday of the month, we are opening up our weekly virtual team workout to the public! Everyone is welcome, even if you're not in Boston or have no prior experience! 
We believe that together as a team, we will be better positioned to take on the challenges of 2021. Commit, Elevate, Compete – join Boston 1 and let's grow stronger together!